Images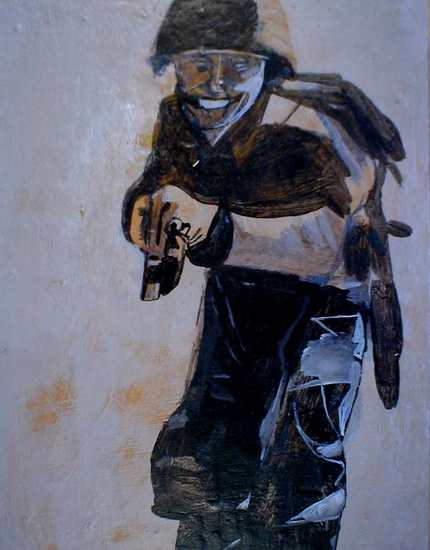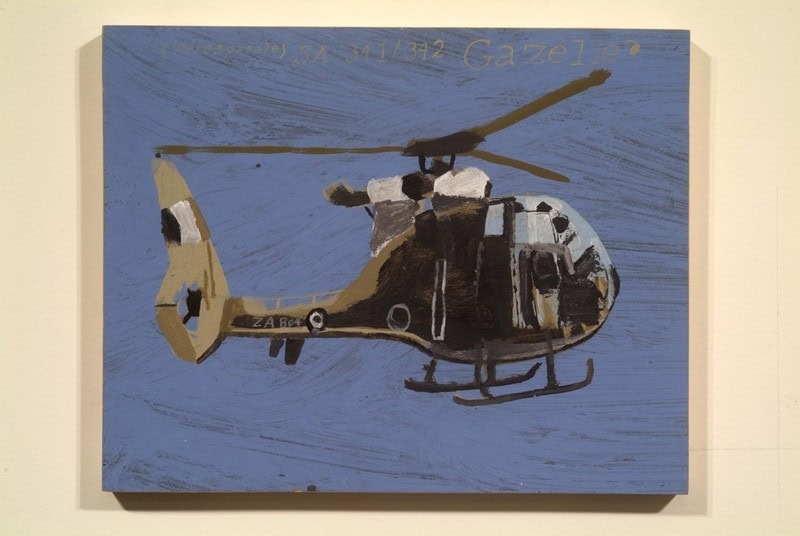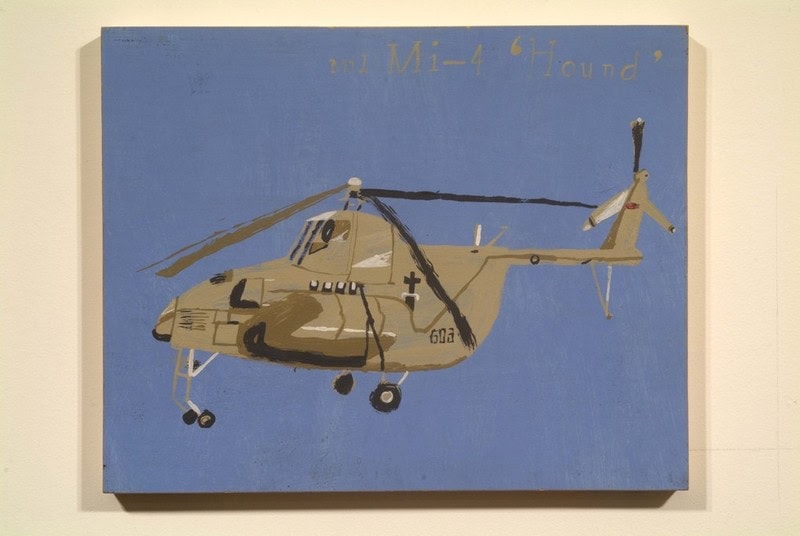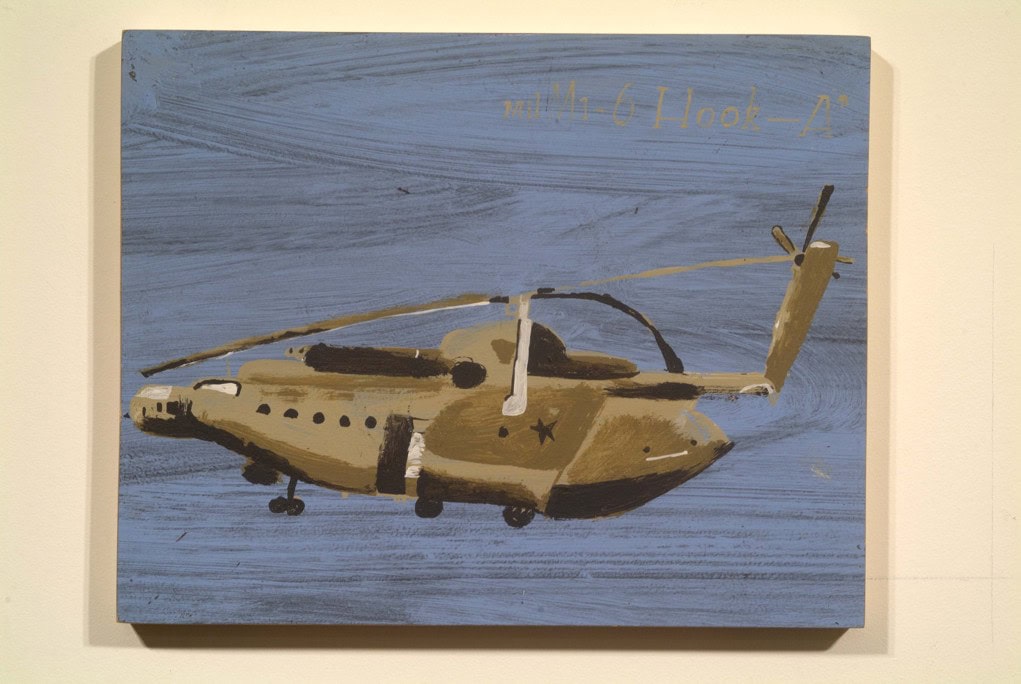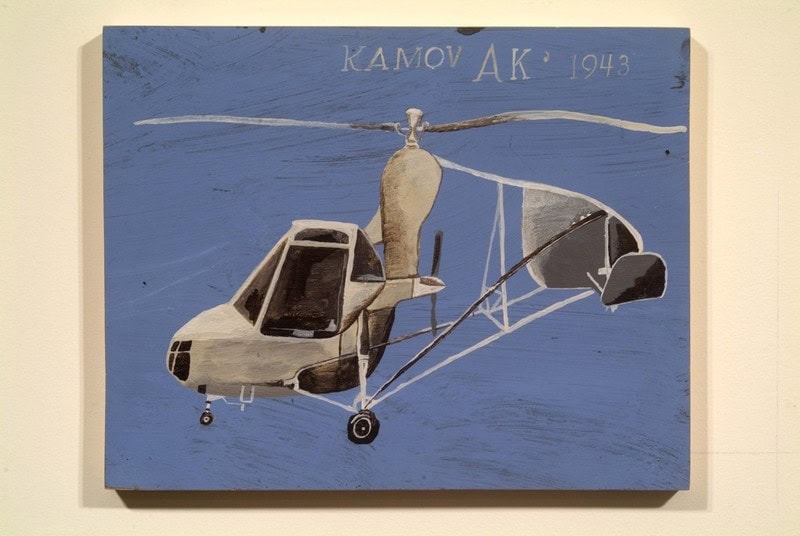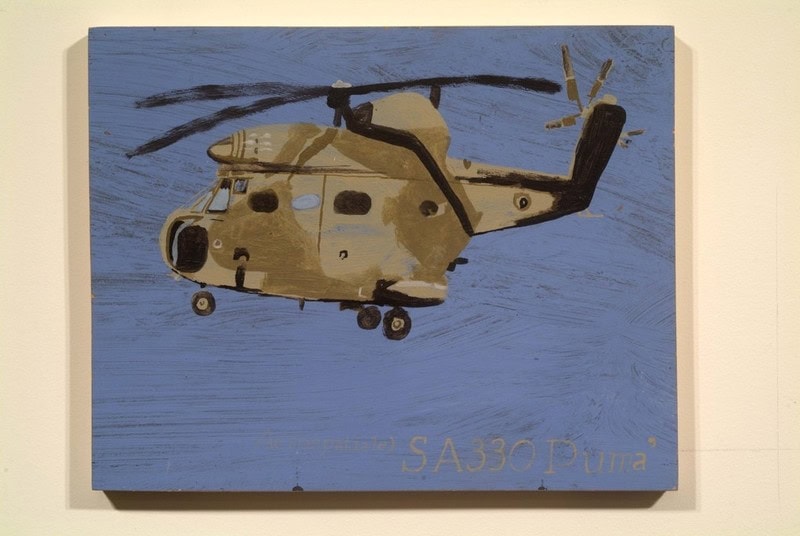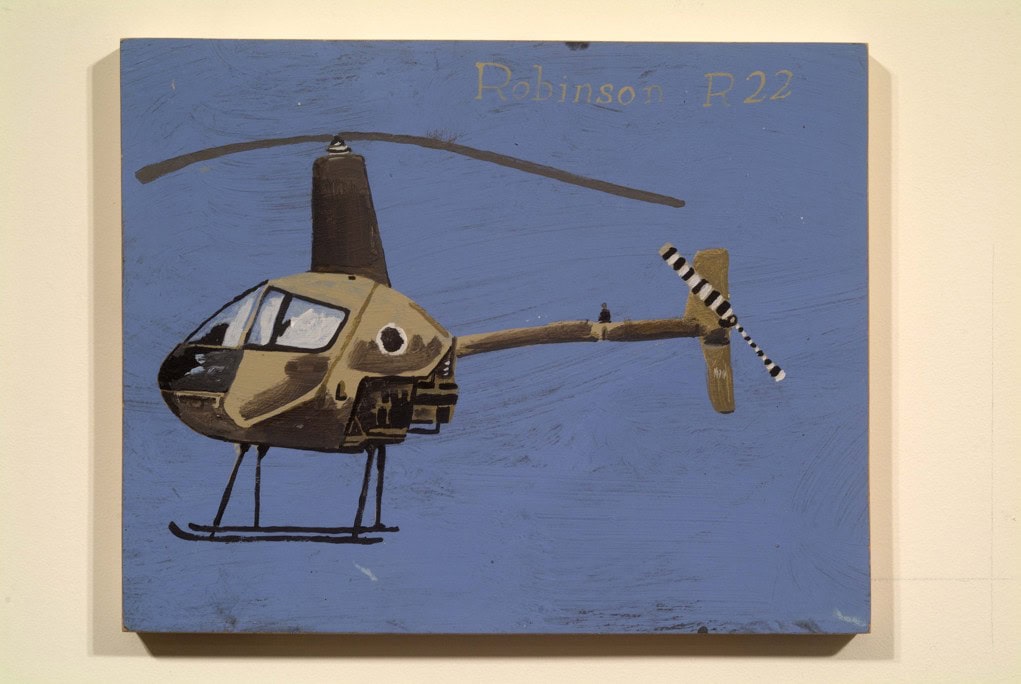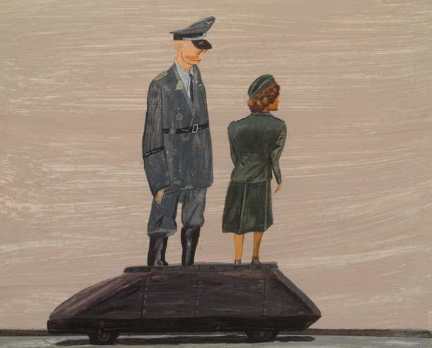 Press Release
In the project space, Susanne Vielmetter Los Angeles Projects presents paintings by San Francisco based artist Martin McMurray. On view will be a series of works depicting helicopters, war ships, generals, operatives and other figures of past, present and future conflicts
As quoted from a short interview with himself, the artist states:
MM1: A lot of your work appears to be historical in context. Could you explain why?
MM2: Yes, I think a better term would be quasi-historical. I have always been fascinated by story-telling, myth-making and American military/political history in particular. I grew up in the era of two spectacular historic events: the Vietnam War; and the landing on the moon. As a boy I watched the Huntley-Brinkley Report religiously. The daily dispatches from Vietnam were just as fantastic as the live feed from the moon for me. Most importantly, at that time I believed the news broadcast was a truthful account of the dramatic events that were taking place at home and overseas. I think I try to capture that sense of credibility in some of my work. … I know that I am very nostalgic for that period when I believed I saw the absolute truth. Ironically many people believed that the moon shot was staged in a Hollywood studio but never questioned the government's Cold War skullduggery.
MM1: Are you developing any new characters?
MM2: Yes I am rendering the tragic rise and fall of Mathias Rust, who in May 1987 landed a single -engine aircraft on a bridge close to the Red Square in the heart of the Moscow.
MM1: And scenarios?
MM2: I am realizing a series of paintings depicting the memory I have of a Veterans Day Parade in Cambria, California, in the late 80's. Among the floats I can recall was a scantly decorated stake truck carrying assorted veterans creeping along belching blue smoke. The veterans were collecting money for handicapped children. Their entry in the parade was this truck loaded with children's mannequins customized with prosthetics arms and legs.
Martin McMurray received his BFA degree at the Center for Creative Studies in Detroit, Michigan. This is his first solo exhibition at the gallery.